Outdoor Mats
Outdoor Mats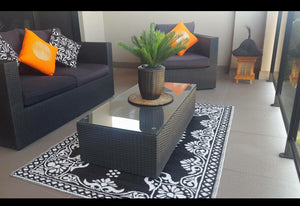 With the huge popularity of outdoor entertaining in Australia, the demand for outdoor mats has increased markedly. The original rugs for outdoors were simply jute or sisal, which wasnt really suitable for outdoors but did a reasonable job. They also tended to "shed" which left the consumer with the problem of messy floors. Well, a lot has changed in the last couple of years, I must say.
We now have recycled plastic and polypropylene in bright colours taking the market by storm, and they are proving very popular. They are inexpensive and easy to clean, as a quick hose down will do the job. Outdoor mats have come of age, you could say. 
So, if you are looking for an instant "lift" an outdoor mat is the way to go.